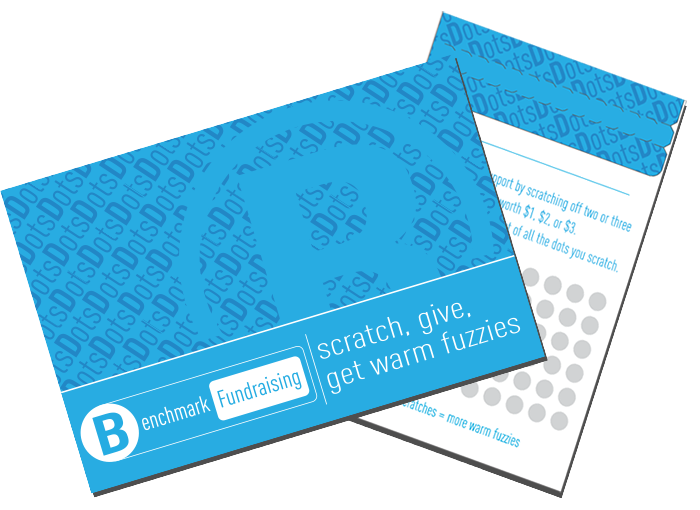 Fundraising Envelope
Each envelope WILL raise $150.
Envelope dimensions are 6″ x 9″.
Liquidation price while supplies last.
Select Quantity
Hey, we get it.
You're looking for a great fundraising idea. Something new. Something fresh. Right?
Well here's one for ya. Why not just ask for a small donation and stick it in an envelope?
Sound too easy? Well hear us out… this may just change your preverbal "fundraising life."
We've been doing fundraising for a long time. Like 20 years. We've seen every kind of fundraiser you can think of, from candy bars & cookie dough, to wrapping paper and smencils. Yep, smencils. It's not a typo, its a real thing… where you are supposed to raise money by selling scratch and sniff pencils. That sounds fun and productive doesn't it?
No, we didn't think so either. In fact, when you really get down to the brass tacks of fundraising, all of these fundraising ideas stink. Like smencils.
Here's Why:
Reason Number One: Instead of teaching your people how to connect with your supporters and raise money, you end up turning your fundraising team into little sales minions.
Newsflash number one: Your group of fundraisers are NOT salesmen.
Let us repeat. Your fundraising volunteers ARE NOT SALESMEN. No matter how big or small, young or old, no matter how happy and energetic they may be… they are not salesmen. Ain't never gonna be. And if you do train them to become professional salesmen, you should consider changing jobs. Anyone who can build a successful sales team out of fundraising volunteers is a mastermind in the making!
Reason Number Two: NOBODY wants to buy any of the junk the other fundraising companies are trying to trick you into selling this year. No matter how much other fundraising companies want you to believe it.
Newsflash number two: Nobody wants that junk.
Reason Number Three: 50 – 60 – 70% profit? What?! You do all the work of turning 4th graders or football players into sales people, then send them out to sell a bunch of junk that nobody really wants and only get to keep 50, 60, or 70% of all your hard work. That my friends is what we call a scam.
Benchmark Fundraising has taken all the guesswork, headache, anxiety and panic attacks out of fundraising.
No more candy bars. You're supporters are sweet enough already. No more car washes. Ain't nobody got time for dat… Plus we need to save the water. No more wrapping paper. That crap is overpriced and everybody knows it. No more cookie dough! Enough with the cookie dough already!!!! Smencils? Really? I think I just threw up a little in my mouth. You should just leave our site if you are even considering selling smencils as fundraiser.
Our fundraising envelopes do the asking for you. Donation amounts allow everyone to donate as little or as much as they want.

Testimonials

"This fundraiser really works! The donation amounts let everybody donate. Some people scratch off one or two dots and some people scratch off a whole bunch. Either way, everybody we asked to donate was able to give a couple of dollars. This really keeps the momentum and excitement up and everybody got their dots scratched off in just a couple of hours."

- Tom P. – California

"Hands down the best fundraiser we've ever done. It was so much easier than everything we've done in the past and all of our supporters loved it!"

- Stacey M. – Florida
Frequently Asked Questions